FAMILY ORIGINS

The Buckenmeyer family originated in the Bas Rhin region of Alsace, France. The family likely spoke German, but the civil records were largely in French.

In the below family tree, "Jean-Michel" is "Johan Michael." Similarly, "Francoise" is "Frantz." This French/German written/spoken combination is the case for all of the given names. The Buckenmeyer family was Roman Catholic. Most of the family either stayed in France or emigrated to New York and Ohio, USA.

The last Buckenmeyer descendant in my direct ancestral line is my great-great-great-grandmother Theresia Buckenmeyer, who came to America in 1846 with her husband Pierre (Peter) Kolb from Riedseltz, France.

RIEDSELTZ, FRANCE

The Buckenmeyer family lived in Riedseltz, Alsace, France dating back to the earliest records available. I provide information on the town of Riedseltz online.

LIVING IN SHELDON, NEW YORK

The Kolb family (with mother Theresia Buckenmeyer) came to Sheldon, Wyoming County, New York. Sheldon is a tiny township in western New York near Buffalo. I provide details of the town online.

The Kolb and Buckenmeyer families were members of the St. Cecelia's Church in Sheldon. The church is known as "the Cathedral of Wyoming County." In 1838, just eight years prior to the Kolb/Buckenmeyer arrival, a tiny church that would later transform into St. Cecelia's was built a half mile south of the present structure. It was meant to accommodate about 30 families. The church was a frame building, about 28 ft. wide and 30 ft. long, erected upon a stone foundation and boasting a tiny tower. As more families moved to Sheldon, the small church became inadequate; a new one was built in 1848.

The new church building (from 1848, pictured below) was a wooden structure, about 40 x 90 ft. The sanctuary was narrower than the body of the church by about three feet on each side and higher by about seven steps. The new church was blessed by Bishop Timon. In 1849, the first rectory was built by the first resident pastor, Rev. J.G. Schaefer. By 1860, Sheldon Township had a population of 2,794. Father Gruber, pastor from 1850-1852, enumerated about 200 families.

The Kolbs are listed in the 1850 Census in Sheldon, but disappear until ancestor Peter Kolb's Civil War service for the Kentucky Union Infantry. Eventually the Kolb family settles in Milwaukee, Wisconsin -- where several generations have lived and where the family still resides.


A photo of the St. Cecelia's Catholic Church..




FAMOUS RELATIVE

Actor Michael Biehn (born July 31, 1956), best known for his roles in The Terminator as Kyle Reese, Aliens as Cpl. Dwayne Hicks, and The Abyss as Lt. Coffey, is a distant cousin. Like me, he is descended from Christian Buckenmeyer and his wife Elisabethe Maier. Cousin Michael Biehn has also acted in films such as Tombstone and Planet Terror. On television, Biehn appeared in the cast of the Emmy Award-winning 1980s television series Hill Street Blues.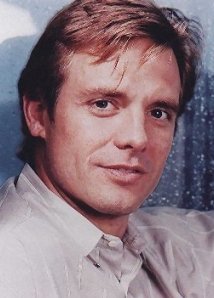 Actor Michael Biehn, a distant cousin.




SURNAME ORIGINS

The surname Buckenmeyer comes from buchen or "beech tree", a common tree in Europe, and maier, in this case used assigned to a tenant farmer. A man who was overseeing or farming land with beech trees on it would have adopted the name.

Schmitt is an occupational name from the Middle High German smit or schmied, or "blacksmith".

Meyer is from the Middle High German meier, a status name for a steward, bailiff, or overseer. Originally it denoted a village headman, from the Latin maior or "greater" (superior).




If you see any connections in the below, please contact me.

Surnames of those in my direct ancestral line appear in BOLD.






Descendants of Christian Buckenmeyer


1 Christian Buckenmeyer b: Abt. 1709 d: Aug. 19, 1789 in Riedseltz, Alsace, France
.. + Elisabethe Meyer / Maier b: 1715 d: 1789 in Riedseltz, Alsace, France
........ 2 Elisabetha Buckenmeyer b: Abt. 1730 in Riedseltz d: Aft. 1779
.......... + Joseph Biehn b: unknown d: Bef. 1779
................. 3 Jacob Bean b: Dec. 29, 1752 in Riedseltz d: June 23, 1828 in Riedseltz
................. 3 Michael Biehn b: Sept. 2, 1755 in Riedseltz d: Nov. 27, 1833 in Riedseltz
................. 3 Marguerite Biehn b: in Riedseltz d: unknown
..................... + Jean Jacques Haenel m: April 27, 1779 in Steinsaltz, France
........................ (marriage witnesses: Jacob Haenel, Christian Buckenmeyer, Johannes Adam Klein)
................. 3 Joseph Biehn b: Jan. 6, 1765 in Riedseltz d: Oct. 5, 1834 in Riedseltz
..................... + Margaretha Kuebler b: Aug. 26, 1769 in Riedseltz d: April 13, 1819 in Riedseltz
............................... 4 John Biehn b: Aug. 24, 1791 in Riedseltz d: Aug. 2, 1859 in Le Sueur County, MN
................................... + Marie Therese Kolb b: June 29, 1793 in Riedseltz d: unknown
............................................. 5 Madeline Biehn b: June 20, 1815 in Riedseltz d: unknown
................................................ + Martin Link b: April 24, 1817 in Riedseltz d: April 20, 1891 in Ohio
............................................. 5 John Biehn b: Jan. 20, 1818 d: 1855
................................................ + Therese Beringer b: Feb. 12, 1819 in Riedseltz d: unknown
............................................. 5 Jacques Biehn b: Abt. 1820 in Riedseltz d: unknown
............................................. 5 Joseph Biehn b: Sept. 13, 1822 in Riedseltz d: unknown
............................................. 5 Michael Biehn b: Abt. 1823 in Riedseltz d: unknown
............................................. 5 Anselm Biehn b: Aug. 28, 1823 in France d: April 9, 1903 in Le Sueur Co., MN
................................................ + Mary Meyer b: Sept. 3, 1839 in NY d: unknown
............................................. 5 Henri Biehn b: Feb. 18, 1826 in Riedseltz d: July 3, 1891 in Le Sueur Co., MN
................................................ + Julienne Catherine Beringer b: July 3, 1822 in Riedseltz d: unknown
............................................. 5 Therese Biehn b: Jan. 9, 1831 in Riedseltz d: Feb. 16, 1902
............................................. 5 Joseph Biehn b: Aug. 3, 1833 in Riedseltz d: Nov. 28, 1899
................................................ + Mary Sershen b: Nov. 11, 1844 in Czech Republic d: April 26, 1909 in Hebron, NE
............................................................ 6 Felix Biehn b: Jan. 14, 1862 in Cannonville, MN d: Dec. 16, 1941
...............................................................+ Margaret Hartman
............................................................ 6 Caroline Biehn b: Feb. 3, 1864 in Elysian, MN
...............................................................+ William Spoeneman
............................................................ 6 Aloys Biehn b: April 20, 1866 in Elysian, MN
...............................................................+ Frederica Oltsen
............................................................ 6 Joseph R. Biehn b: July 18, 1868 in Cannonville, MN
............................................................ 6 John B. Biehn b: June 3, 1871 in Cannonville, MN
...............................................................+ Edna Elisabeth Graves
........................................................................7 Ethelbert H. Biehn b: Nov. 18, 1900 in Lincoln, NE
.......................................................................... d: Sept. 12, 1969 in San Diego, CA
.......................................................................... + Lydia Eickman b: Jan. 23, 1901 in NE d: Feb., 1987 in CA
........................................................................7 Albert Lawrence Biehn b: June 20, 1902 in Lincoln, NE
.......................................................................... d: April 28, 1951 in Skokie, IL
.......................................................................... + Velma Wilmore m: Dec. 25, 1927 in Hebron, NE
................................................................................... 8 Don Biehn b: private
.......................................................................................+ Marcia Connell b: private
.................................................................................................. 9 Steven Albert Biehn b: private
.................................................................................................. 9 Michael Connell Biehn b: private
.................................................................................................. 9 Jonathon King Biehn b: private
.................................................................................................. 9 Brooks Ann Biehn b: private
........................................................................7 Lucille Ruth Biehn b: Jan. 29, 1904 in NE d: unknown
.......................................................................... + John R. Clark b: Aug. 11, 1897 in Independence, MO d: unknown
............................................................ 6 Phillip Biehn b: June 14, 1873 in Cannonville, MN d: unknown
............................................................ 6 Mary Ann Biehn b: Sept. 11, 1875 in Cannonville, MN d: unknown
............................................................ 6 Peter Leo Biehn b: Feb. 22, 1878 in Iosco, MN d: unknown
...............................................................+ Theresa Magdalene Biehn
............................................................ 6 Anastasia Biehn b: Oct. 13, 1880 in Iosco, MN d: unknown
...............................................................+ Arthur Milford Montgomery
............................................................ 6 Christian Henry Biehn b: June 2, 1883 in Belvidere, NE d: unknown
...............................................................+ Blanche Belle Worrell
............................................................ 6 Sebastian A. Biehn b: March 31, 1887 in Belvidere, NE d: unknown
...............................................................+ Clara Sarah Pratt
............................................. 5 Pierre Biehn b: Abt. 1835 in Riedseltz d: unknown
............................... 4 Catherine Biehn b: Dec 1795 in Riedseltz d: 1798 in Riedseltz
............................... 4 Marguerite Biehn b: Jan. 21, 1798 in Riedseltz m: Nov. 25, 1820 d: Dec. 19, 1875
................................... + Michael Heckel b: Nov. 26, 1795 in Riedseltz d: Nov. 17, 1836
............................................. 5 Theresa Heckel b: Dec. 3, 1821 d: Jan. 24, 1822 in Riedseltz
............................................. 5 Elisabetha Heckel b: Nov. 17, 1822 in Riedseltz d: unknown
............................................. 5 Margaretha Heckel b: Feb. 14, 1823 d: March 4, 1824 in Riedseltz
............................................. 5 Margaretha Heckel b: Nov. 22, 1824 d: Nov. 29, 1824 in Riedseltz
............................................. 5 Margaretha Heckel b: Dec. 19, 1825 d: Jan. 24, 1914 in Gardenville, NY
............................................. 5 Michael Heckel b: April 4, 1827 in Riedseltz d: unknown
............................................. 5 Clement Heckel b: Nov. 22, 1828 d: Dec. 5, 1835 in Riedseltz
............................................. 5 Barbara Heckel b: Oct. 11, 1830 d: Dec. 3, 1830 in Riedseltz
............................................. 5 Johann Heckel b: Dec. 25, 1831 d: Jan. 15, 1832 in Riedseltz
............................................. 5 Jacob Heckel b: Feb. 22, 1833 in Riedseltz d: unknown
............................................. 5 Peter Heckel b: March 11, 1835 in France m: Sept. 15, 1862 d: Jan. 22, 1915 in Buffalo, NY
................................................ + Margaretha Roos b: 1841 in Eden, NY d: Feb. 9, 1883 in Buffalo, NY
............................................................ 6 Helena Elizabeth Heckel b: July 5, 1862 d: Feb. 4, 1961 in NY
............................................................ 6 Florentine J. Heckel b: June 15, 1864 in NY d: May 9, 1936 in Buffalo, NY
............................................................ 6 Martha Maria Heckel b: Dec. 5, 1865 d: July 29, 1866 in NY
............................................. 5 Johann Heckel b: March 7, 1837 d: March 20, 1837 in Riedseltz
............................... 4 Joseph Biehn b: Jan. 7, 1801 in Riedseltz m: Feb. 8, 1834 d: 1870
................................... + Catherine Bersch b: March 13, 1809 in Riedseltz d: Aug. 8, 1867
............................................. 5 Joseph Biehn b: Nov. 24, 1837 in Riedseltz d: unknown
............................................. 5 Catherine Biehn b: July 8, 1841 in Riedseltz d: unknown
............................................. 5 Jacob Biehn b: Dec. 17, 1848 in Riedseltz d: May 4, 1930 in Buffalo, NY
................................................ + Magdalena Huebsch b: Oct. 15, 1853 in Riedseltz d: June 6, 1919 in Erie Co., NY
............................................................ 6 Magdalene Biehn b: Oct. 28, 1877 in Riedseltz d: Oct. 4, 1952 in Hamburg, NY
...............................................................+ John Jacob Klemp b: July 19, 1877 in Berlin, Germany d: 21 Feb 1945 in NY
............................................................ 6 Maria Anna Biehn b: Nov. 23, 1879 in Riedseltz d: April 1, 1961
...............................................................+ Lawrence Leeb b: Abt. 1878 in Buffalo, NY d: Bef. 1920
............................................................ 6 John Sebastian Biehn b: Jan. 20, 1881 in Riedseltz d: Oct. 17, 1967 in NY
............................................................ 6 Frances Biehn b: Aug. 24, 1884 in Riedseltz d: unknown
...............................................................+ Frederick H. Bork
............................................................ 6 Ludwina Biehn b: Oct. 21, 1887 in Riedseltz d: unknown
............................................................ 6 Mary M. Biehn b: Feb. 20, 1889 in France d: Oct. 8, 1954 in Buffalo, NY
...............................................................+ Nicholas Brummer b: April 4, 1888 in Buffalo, NY d: Feb. 6, 1960 in Buffalo, NY
............................................................ 6 Clara F. Biehn b: Feb. 24, 1891 in NY d: 1947 in Buffalo, NY
...............................................................+ Cecil James Tallman b: Aug. 28, 1888 in Perry, NY d: Nov. 18, 1951 in Buffalo, NY
............................................. 5 Francois Biehn b: March 28, 1846 in Riedseltz d: unknown
............................................. 5 Therese Biehn b: Nov. 15, 1851 in Riedseltz d: unknown
............................................. 5 Sebastian Biehn b: May 7, 1857 in Riedseltz d: unknown
............................... 4 Michael Biehn b: Sept. 29, 1803 in Riedseltz d: Dec. 6, 1889 in Riedseltz
................................... + Marguerite Hauri b: Abt. 1807 in Riedseltz d: 1874
............................... 4 Pierre Biehn b: Feb. 5, 1808 in Riedseltz d: June 20, 1892
................................... + Marguerite Lux b: Aug. 12, 1812 in Riedseltz d: April 30, 1894
............................... 4 Jacques Biehn b: Oct. 18, 1810 in Riedseltz d: in USA
.................................. (emigrated to USA in 1831)
........ 2 Jean-Michel Buckenmeyer b: 1737 d: April 3, 1812 in Riedseltz (House #123)
........... (called "the elder" in the records)
.......... + Anne-Marie Schmitt b: 1733 in Alsace-Lorraine, France d: April 11, 1806 in either
............. Riedseltz or Riedelberg, Lorraine, France
................. 3 Jean-Michel Buckenmeyer b: Nov. 16, 1763 in Riedseltz d: Dec. 3, 1839 in Riedseltz
..................... + Christina Huebsch b: Nov. 20, 1765 in Riedseltz d: Dec. 31, 1831 in Riedseltz
--
Notes on Jean-Michel Buckenmeyer:
.............The birth of Jean-Michel Buckenmeyer was witnessed by Jean Buckenmeyer (age 49) and Joseph Kopp (age 34). The death record of Jean Michael Buckenmeyer is a civil record and is written in French.
--
............................... 4 (unknown) Buckenmeyer b: Dec. 14, 1788 d: Dec. 14, 1788 in Riedseltz
............................... 4 Francoise Buckenmeyer b: Nov. 16, 1789 d: Aug. 22, 1869 in Riedseltz
................................... + Catherine Sabine Kolb b: Aug. 29, 1790 d: Oct. 18, 1863 in Riedseltz
............................................. 5 Jacques Buckenmeyer b: Dec. 13, 1813 in Riedseltz d: unknown
............................................... + Karolina Weber b: Nov. 25, 1810 in Riedseltz d: unknown
............................................. 5 Michel Buckenmeyer b: Sept. 26, 1815 in Riedseltz d. Nov. 25, 1816 in Riedseltz
............................... 4 Marguerite Buckenmeyer b: Oct. 13, 1793 d: May 15, 1839 in Riedseltz
................................... + Francoise Antoine Lustig b: Jan. 6, 1784 in Riedseltz d: Aft. 1852
............................................. 5 Marguerite Lustig b: July 17, 1814 in Riedseltz d: unknown
............................................. 5 Antoine Lustig b: Aug. 13, 1815 d: July 10, 1816 in Riedseltz
............................................. 5 Marie-Eve Lustig b: Feb. 5, 1818 d: Dec. 28, 1819 in Riedseltz
............................................. 5 Pierre Lustig b: Aug. 16, 1820 in Riedseltz d: unknown
............................................. 5 Francoise Antoine Lustig b: Feb. 9, 1822 d: May 1, 1822 in Riedseltz
............................................. 5 Marguerite Lustig b: Oct. 16, 1823 d: Dec. 12, 1823 in Riedseltz
............................................. 5 Jacques Lustig b: Dec. 9, 1825 in Riedseltz d: unknown
................................................ + Catherine Beyer b: March 31, 1830 in Riedseltz d: unknown
............................................. 5 Marie-Eve Lustig b: July 27, 1827 in Riedseltz d: unknown
............................................. 5 Marguerite Lustig b: Dec. 5, 1829 in Riedseltz d: unknown
............................................. 5 Elisabeth Lustig b: July 19, 1832 in Riedseltz d: Jan. 16, 1861
............................... 4 Marguerite Buckenmeyer b: March 10, 1794 in Riedseltz d: unknown
............................... 4 Marie-Eve Buckenmeyer b: June 16, 1795 in Riedseltz d. April 15, 1842
................................... + Jacques Conrad Huebsch b: Nov. 26, 1788 in Riedseltz m. July 10, 1817
............................................. 5 Marguerite Huebsch b: May 30, 1819 in Riedseltz d: unknown
................................................ + Joseph Bauer b: Abt. 1813 m: Nov. 27, 1842 d: Dec. 15, 1864
............................................................ 6 Marguerite Bauer b: Nov 19, 1843 in Riedseltz d: unknown
............................................................ 6 Joseph Bauer b: Aug. 12, 1846 in Riedseltz d: Bef. July 1879
...............................................................+ Margaretha Kolb b: Sept. 3, 1849 in Riedseltz d: unknown
........................................................................7 Jacob Joseph Bauer b: July 24, 1879 in Riedseltz d: unknown
............................................................ 6 Lorenz Bauer b: Oct. 20, 1848 in Riedseltz d: unknown
...............................................................+ Catharina Heckel b: Feb. 18, 1858 d: March 6, 1880 in Riedseltz
........................................................................7 Lorenz Bauer b: Sept. 27, 1877 in Riedseltz d: unknown
........................................................................7 Elisabetha Bauer b: Nov. 12, 1878 d: Feb. 3, 1880 in Riedseltz
........................................................................7 Celestina Bauer b: Feb. 27, 1880 in Riedseltz d: unknown
............................................................ 6 Aloysius Michael Bauer b: Nov. 25, 1850 d: Jan. 3, 1893 in Belgrade, MN
...............................................................+ Anna Kolb b: July 26, 1855 in Riedseltz m: 1880 d: Aug. 2, 1900 in Cleveland, MN
........................................................................7 Elizabeth Bauer b: Aug. 12, 1881 in Riedseltz d: July 20, 1911 in St. Peter, MN
...........................................................................+ Richard Treu b: unknown d: Bef. 1911
................................................................................... 8 Bertha Treu
................................................................................... 8 Ilda Treu b: Jan. 23, 1910 in St. Louis, MO
...................................................................................... d: Dec. 24, 1968 in Mankato, MN
......................................................................................+ Harry Haegle b: Dec. 13, 1911 d: Sept. 1981 in Mankato, MN
........................................................................7 Alois Harry Bauer b: Sept. 3, 1882 in Riedseltz
.......................................................................... d: Dec. 3, 1920 in Minneapolis, MN
...........................................................................+ Theresa Ballman b: May 10, 1886 in Cleveland, MN
.............................................................................. d: Dec. 14, 1968 in St. Peter, MN
................................................................................... 8 Mable Margaret Bauer b: Dec. 1914 d: Dec. 1914
................................................................................... 8 Margaret Mary Bauer b: Dec. 1, 1915 d: May 10, 1979
......................................................................................+ Stanley Meger
................................................................................... 8 Mable Theresa Bauer b: Jan. 23, 1940 d: April 24, 2002
......................................................................................+ Paige Randall b: Feb. 24, 1920 d: April 19, 2002
................................................................................... 8 Joseph Michael Bauer b: May 23, 1919 d: Jan. 7, 1998
................................................................................... 8 Evelyn Helen Bauer b: July 3, 1921 d: July, 30 2008
......................................................................................+ Albert Sexe b: Sept. 18, 1916 in MN d: Nov. 25, 2002
........................................................................7 Joseph Bauer b: Aug. 23, 1884 d: March 15, 1916 in MN
........................................................................7 John Bauer b: Feb. 5, 1886 in St. Peter, MN d: Dec. 15, 1972
.......................................................................... in New Prague, Minnesota
........................................................................7 Michael Frank Bauer b: Aug. 25, 1888 in Cleveland, MN
......................................................................... d: Sept. 26, 1966 in St. Peter, MN
...........................................................................+ Martha Schoeb b: June 27, 1898 d: Oct. 14, 1988 in Cleveland, MN
............................................................ 6 Magdalena Bauer b: June 29, 1853 d: Jan. 8, 1858 in Riedseltz
............................................................ 6 Elisabetha Bauer b: May 12, 1856 in Riedseltz d: Jan. 13, 1858
............................................................ 6 Theophile Bauer b: Oct. 7, 1858 in Riedseltz d: unknown
............................................................ 6 Johann Baptist Bauer b: Nov. 20, 1860 in Riedseltz d: unknown
............................................................ 6 Jacob Hein Frantz Bauer b: Jan. 3, 1863 d: Oct. 31, 1893 in St. Louis, MO
............................................. 5 Catherine Huebsch b: June 4, 1821 in Riedseltz d: Aug. 25, 1864
................................................ + Peter Heintz b: Sept. 10, 1818 m: Dec. 11, 1844 d: Feb. 19, 1865
............................................................ 6 Pierre Heintz b: July 19, 1846 in Riedseltz d: unknown
............................................................ 6 Catherine Heintz b: April 18, 1848 in Riedseltz d: unknown
............................................................ 6 Victor Heintz b: March 27, 1850 d: May 9, 1914 in Alton, Illinois
...............................................................+ Katherine Schomerer b: July 8, 1852 in Kufstein, Tyrol, Austria d: 1934 in Alton, IL
--
Notes on Victor Heintz:
.............Obituary of Victor Heintz from the Alton Evening Telegraph: Aged 64 years, died Saturday night after a long illness from a complication of diseases, at his home, 328 Dry Street. He was a native of Alsace-Lorraine and came to the United States 44 years ago. He spent five years in New Orleans and then located in Medora where he conducted a shoe store for 24 years. He had resided in Alton about fifteen years. He was well known and highly respected wherever known. He is survived by his wife, two daughters and four sons. Mrs. Y. G. Lott, one of the daughters, lives in Jackson, Miss., and one son, Frank Heintz, lives there also. The other children, all of whom reside in Alton, are Miss Marie and Messrs. Charles, Victor and Leo Heintz. The funeral will be held Tuesday morning at 9 o'clock from St. Mary's Church. Burial will be in St. Joseph's Cemetery."
--
............................................................ 6 Francoise Heintz b: Nov. 25, 1851 in Riedseltz d: unknown
...............................................................+ Francis Xavier Nonn b: 1865 d: unknown
............................................................ 6 Francois Joseph Heintz b: May 15, 1853 in Riedseltz d: unknown
............................................................ 6 Madelaine Heintz b: May 17, 1855 d: 1939 in Riedseltz
............................................................ 6 Michel Heintz b: Jan. 10, 1857 in Riedseltz d: unknown
............................................................ 6 Andre Heintz b: July 15, 1858 in Riedseltz d: unknown
............................................................ 6 Elisabethe Heintz b: Feb. 10, 1861 in Riedseltz d: unknown
............................................................ 6 Marie Anne Heintz b: May 26, 1862 in Riedseltz d: Feb. 13, 1864
............................................................ 6 Marie Heintz b: April 27, 1864 in Riedseltz d: unknown
............................................. 5 Eve Huebsch b: Sept. 25, 1823 in Riedseltz m: Nov. 27, 1850 d: unknown
................................................ + Jacques Fath b: May 9, 1828 in Riedseltz d: unknown
............................................................ 6 Martin Fath b: Feb. 8, 1851 in Riedseltz d: unknown
............................................. 5 Madeleine Huebsch b. Feb. 6, 1826 in Riedseltz d: Aft. 1855 in Riedseltz
................................................ + Peter Beringer b: Dec. 18, 1818 in Riedseltz d: unknown
............................................................ 6 Maria Eva Beringer b: March 28, 1858 in Riedseltz d: unknown
............................................................ 6 Magdalena Beringer b: May 16, 1861 in Riedseltz d: unknown
............................................................ 6 Aloys Beringer b: May 15, 1869 in Riedseltz d: 1944
...............................................................+ Theresia Jud b: March 7, 1873 d: 1953
............................................. *2nd Husband of Madeleine Huebsch:
................................................ + Joseph Martin b: Jan. 23, 1806 in Riedseltz d: June 9, 1855
............................................. 5 Lorenz Huebsch b: April 30, 1828 in Riedseltz d: unknown
................................................ + Marie-France Becker b. Oct. 31, 1823 d: Sept. 1, 1851
............................................. 5 Jacques Huebsch b: Jan. 25, 1832 in Riedseltz d: unknown
............................................. 5 Pierre Huebsch b: Oct. 12, 1834 in Riedseltz d: Aft. 1854
............................................. 5 Jean Huebsch b: Nov. 22, 1837 in Riedseltz d: Nov. 23, 1837
............................................. 5 Jacobea Huebsch b: Feb. 7, 1839 in Riedseltz d: March 20, 1865
............................... 4 Anne-Marie Buckenmeyer b: Dec. 17, 1796 in Riedseltz d: April 9, 1849
................................... + Lorenz Frey b: March 1, 1799 d: Jan. 10, 1857 in Riedseltz
............................................. 5 Marie-Anne Frey b: June 16, 1830 d: Nov. 17, 1854 in Riedseltz
................................................ + Joseph Haenel b: Feb. 15, 1817 m: Feb. 5, 1852 d: March 24, 1882
............................................................ 6 Elizabeth Haenel b: March 1853 d: March 4, 1853 in Riedseltz
............................................. 5 Lorenz Antoine Frey b: April 24, 1823 d: unknown
................................................ + Marguerite Huebsch b: July 30, 1808 in Riedseltz d: Oct. 8, 1879
................................................ *2nd Wife of Lorenz Antoine Frey:
................................................ + Elisabeth Becker b: Nov. 21, 1820 m: June 27, 1850 d: unknown
............................................................ 6 Maria Eva Frey b: April 5, 1851 in Riedseltz d: unknown
............................................................ 6 Odilia Frey b: Dec. 10, 1856 d: March 29, 1857 in Riedseltz
............................................................ 6 Aloys Frey b: Nov. 4, 1858 d: March 10, 1898 in Riedseltz
............................................. 5 Sebastien Frey b: Feb. 16, 1825 d: Jan. 22, 1826
............................................. 5 Lorenz Frey b: Abt. 1828 in Riedseltz d: unknown
............................................. 5 Michel Frey b: April 6, 1828 d: Feb. 10, 1832
............................................. 5 Michel Frey b: Jan. 9, 1833 in Riedseltz d: unknown
.................................................. + Madeleine Huffner b: Aug. 24, 1831 in Riedseltz d: Aug. 8, 1856
.................................................. *2nd Wife of Michel Frey:
.................................................. + Marguerite Wenner b. March 4, 1833 m: Jan. 31, 1857 d: unknown
............................................................ 6 Maria Anna Frey b: July 26, 1856 d: Aug. 19, 1856 in Riedseltz
............................... 4 Jean Buckenmeyer b: Oct. 11, 1799 d: Jan. 21, 1801 in Riedseltz
............................... 4 Marguerite Buckenmeyer b: Sept. 13, 1800 d: Bef. 1806 in Riedseltz
............................... 4 Jean Buckenmeyer b: April 30, 1803 in Riedseltz d: unknown
................. 3 Jean-Georges Buckenmeyer b: Dec. 17, 1768 in Riedseltz d: March 19, 1805
..................... + Therese Lux b: May 11, 1770 in Riedseltz d: Aug. 21, 1833
............................... 4 Elisabeth Buckenmeyer b: June 19, 1795 in Riedseltz d: May 13, 1806
............................... 4 Martin Buckenmeyer b: Feb. 18, 1799 in Riedseltz d: Aft. 1863
................................... + Marguerite Ulm b: April 22, 1796 d. Aug. 1, 1863 in Riedseltz
............................................. 5 Martin Buckenmeyer b. May 4, 1840 in Riedseltz d: unknown
................................................ + Madeleine Huebsch b. May 7, 1848 in Neewiller d: unknown
............................... 4 Michel Buckenmeyer b: July 7, 1802 in Riedseltz d: unknown
................................... + Marie-Anne Kopp b: Dec. 14, 1803 in Riedseltz d: unknown
............................................. 5 Therese Buckenmeyer b: Sept. 18, 1823 in Riedseltz d. Jan. 3, 1826
............................................. 5 Marguerite Buckenmeyer b: Oct. 19, 1824 in Riedseltz d: unknown
............................................. 5 Martin Buckenmeyer b: Oct. 19, 1825 in Riedseltz d: June 16, 1826
............................................. 5 Martin Buckenmeyer b: Sept. 26, 1827 in Riedseltz d: unknown
............................................. 5 Rosalia Buckenmeyer b: Aug. 28, 1830 in Riedseltz d: Dec. 21, 1836
............................................. 5 Jean Buckenmeyer b: Aug. 28, 1830 in Riedseltz d: Dec. 21, 1876
............................................. 5 Georges-Michel Buckenmeyer b: Dec. 15, 1833 in Riedseltz d: unknown
............................... 4 Jean Buckenmeyer b: Sept. 3, 1809 in Riedseltz d: April 1, 1811 in Riedseltz
................. 3 Marie-Elisabeth Buckenmeyer b: Dec. 31, 1767 d: Feb. 22, 1832 in Riedseltz (House #55)
..................... + Georges Wenner b: Abt. 1769 d: Oct. 12, 1802 in Riedseltz
............................... 4 Jean (Johannes) Wenner
............................... 4 Elisabeth Wenner b: July, 1799 in Riedseltz d: unknown
............................... 4 Catherine Wenner b: Sept. 23, 1802 in Riedseltz d: Sept. 28, 1803
..................... *2nd Husband of Marie-Elisabeth Buckenmeyer:
..................... + Jean Kuntz b: Abt. 1778 d: April 18, 1831 in Riedseltz
............................... 4 Jean Kuntz b: Nov. 26, 1804 d: April 9, 1838
................................... + Anne-Marie Kolb b: April 17, 1805 in Riedseltz d: March 29, 1859
............................................. 5 Jean Kuntz b: March 16, 1835 in Riedseltz d: April 30, 1837
............................................. 5 Anne-Marie Kuntz b: Jan. 17, 1837 in Riedseltz d: March 22, 1841
............................... 4 Caspar Kuntz b: May 9, 1807 in Riedseltz d. Jan. 27, 1879
................................... + Anne-Marie Kolb b: April 17, 1805 in Riedseltz d: March 29, 1859
................................... *2nd Wife of Caspar Kuntz:
................................... + Elisabeth Kopp b: May 26, 1824 in Riedseltz d: unknown
................. 3 Jean-Michel Buckenmeyer b: Sept. 29, 1770 in Riedseltz d. Jan. 22, 1839 in Riedseltz
..................... + Anna Maria Maier / Meyer b: April 27, 1779 in Alsace, France
........................ m: Oct. 20, 1795 in Riedseltz d: Nov. 28, 1835 in Riedseltz
--
Notes on Johan Michael and Anna Maria Buckenmeyer:
.............The marriage record of Johan Michael and Anna Maria Buckenmeyer was a civil record and was written in Old Germanic Script. The witnesses to the marriage were Balthasar Siegfried (age 60), George Link (age 28), Johan Buckenmeyer (age 40), and George Buckenmeyer (no age given).
--
............................... 4 Jacques Buckenmeyer b: Feb. 6, 1800 in Riedseltz d: 1868 in Wethersfield, NY
................................... + Marie-Eve Huebsch b: Feb. 3, 1802 in FRA d: Dec. 21, 1865 in Sheldon, NY
............................................. 5 Elisabetha Buckenmeyer b: Dec. 26, 1819 in Riedseltz, FRA
............................................. 5 Jacques Buckenmeyer b: Nov. 11, 1824 in Riedseltz, FRA
................................................ d: Dec. 29, 1905 in Spencer, Ohio
.................................................. + Elizabeth Becker b: July 8, 1832 in Sellbach, Germany
..................................................... m: Sept. 14, 1852 in Sheldon, NY d: Sept. 25, 1910 in Spencer, OH
............................................................ 6 Margaret Buckenmeyer b: Aug. 12, 1853 d: unknown
...............................................................+ John Fine m: 1882
...............................................................*2nd Husband of Margaret Buckenmeyer:
...............................................................+ Peter Kramer
............................................................ 6 Joseph H. Buckenmeyer b: March 4, 1855 in Wethersfield, NY d: April 8, 1922 in OH
...............................................................+ Margaret Emma Anna Schneider m: June 13, 1882
........................................................................7 Anthony Wayne Buckenmeyer b: April 18, 1883 d: Oct. 13, 1970
.......................................................................... + Genevieve E. Gries b: 1892 m: June 1, 1910 d: 1977
................................................................................... 8 Vera Buckenmeyer
.......................................................................................+ George Karmel b: Jan. 15, 1904 d: June 28, 1995 in OH
.......................................................................................*2nd Husband of Vera Buckenmeyer:
.......................................................................................+ Leo J. Yager
................................................................................... 8 Helen A. Buckenmeyer b: Aug. 26, 1913 d: April 6, 1989 in OH
.......................................................................................+ Fernando Koepfer b: Dec. 7, 1912 d: Sept. 29, 1989 in Toledo, OH
................................................................................... 8 Matthias Buckenmeyer b: 1911 in OH d: 1911
............................................................ 6 Theresa Buckenmeyer b: Sept. 23, 1856 d: unknown
............................................................ 6 Jacob R. Buckenmeyer b: April 12, 1858 d: unknown
............................................................ 6 Elizabeth Buckenmeyer b: April 12, 1858 d: unknown
............................................................ 6 Catherine Buckenmeyer b: June 12, 1860 d: unknown
............................................................ 6 John Buckenmeyer b: Dec. 26, 1862 d: unknown
............................................................ 6 Martin Buckenmeyer b: Nov. 3, 1863 d: unknown
............................................................ 6 Michael Buckenmeyer b: June 1865 in Waynesfield, OH d: May 19, 1944 in NY
...............................................................+ Elizabeth Bartz b: 1872 m: 1891 d: unknown
........................................................................7 Charles Jacob Buckenmeyer b: March 23, 1892 d: unknown
........................................................................7 Frederick George Buckenmeyer b: May 24, 1896 in Spencer, OH d: unknown
............................................................ 6 Mary Buckenmeyer b: Aug. 9, 1868 in Spencer, OH d: Dec. 8, 1922
...............................................................+ Joseph N. Stein b: July 9, 1863 in Brohl, Germany d: April 1, 1940 in Spencer, OH
........................................................................7 Joseph N. Stein, Jr. b: Aug. 18, 1896 in OH d: unknown
........................................................................7 John Stein b: Sept. 5, 1898 d: Jan. 1990 in Fremont, OH
.......................................................................... + Sarah Louisa Mollett b: May 1898 d: Nov. 1978 in OH
........................................................................7 Lucy Stein b: March 17, 1900 in OH d: unknown
........................................................................7 Francis Stein b: Feb. 12, 1902 in OH d: unknown
........................................................................7 Martin Stein b: Oct. 1903 in OH d: unknown
........................................................................7 Phillip Stein b: Dec. 1, 1906 in OH d: unknown
........................................................................7 Marie Theresa Stein b: June 1, 1909 in OH d: unknown
............................................................ 6 Francis "Frank" Buckenmeyer b: Feb. 1870 in Spencer, OH d: unknown
............................................................ 6 Clara Buckenmeyer b: Aug. 12, 1871 d: unknown
............................................................ 6 George Buckenmeyer b: Sept. 24, 1873 d: unknown
............................................. 5 Madeleine Buckenmeyer b: March 9, 1828 in Riedseltz, FRA
................................................ d: 1862-1923 in New York
.................................................. + Joseph Simon b: 1823 in Oldenburg, Germany
..................................................... m: in Sheldon, Wyoming County, NY d: June 1873 in NY
............................................. 5 Katharina Buckenmeyer b: Oct. 14, 1830 in Riedseltz, FRA
................................................ d: May 22, 1887 in Sheldon, Wyoming County, New York
.................................................. + Martin Kibler b: April 18, 1828 in Riedseltz, FRA
..................................................... m: Dec. 23, 1850 in Sheldon, NY d: July 24, 1882 in New York
..................................................... [Click here for additional information on this line.]
............................................. 5 Therese Buckenmeyer b: May 29, 1833 in Riedseltz, FRA
................................................ d: October 29, 1878 in New York
..................................................+ Nicholas George III b: June 14, 1820 in Belgium
.................................................... m: April 29, 1851 in Sheldon, NY d: 1893 in Sheldon, NY
.................................................... [Click here for additional information on this line.]
............................................. 5 Marguerite Buckenmeyer b: Sept. 22, 1837 in Oldenburg, Belgium
................................................ d: July 24, 1912 in New York
................................................. + Joseph Becker b: Dec. 26, 1832 in Sellbach, Germany
................................................... m: Feb. 17, 1857 in Sheldon, NY d: Dec. 11, 1895 in Sheldon, MY
................................................... [Click here for additional information on this line.]
............................................. 5 Andre Buckenmeyer
............................... 4 Georges Buckenmeyer b: May 13, 1802 in Riedseltz d: May 18, 1802
............................... 4 Georges Michael Buckenmeyer b: Feb. 15, 1804 in Riedseltz d: unknown
............................... 4 Elisabeth Buckenmeyer b: July 16, 1807 in Riedseltz d: March 1, 1870 in Riedseltz
................................... + Jacques Huebsch b: Dec. 20, 1800 m: Feb. 19, 1829 d: unknown
...................................... [Click here for additional information on this line.]
............................... 4 Anna Maria Buckenmeyer b: Dec. 24, 1810 in Riedseltz d: March 4, 1837 in Riedseltz
................................... + Nicolaus Fath b: Abt. 1806 in Riedseltz d: Nov. 8, 1871 in Riedseltz
............................................. 5 Theresa Fath b: Feb. 19, 1837 in Riedseltz m: Nov. 7, 1872 d: unknown
................................................. + Joseph Kolb b: Jan. 15, 1843 in Riedseltz d: unknown
............................................................ 6 Joseph Kolb b: 1873 d: unknown
............................................................ 6 Victor Kolb b: 1874 d: 1880
............................................................ 6 Theresa Kolb b: 1875 d: 1955
............................................................ 6 Celestina Kolb b: 1878 d: unknown
............................... 4 Therese Buckenmeyer b: Nov. 27, 1813 in Riedseltz d: Aft. 1860 in Milwaukee, Wisconsin
................................... + Pierre Kolb b: Oct. 25, 1813 in Riedseltz d: unknown
--
Notes on Peter and Theresa Kolb:
.............Theresa Buckenmeyer's birth record is a civil record and is written in French. Witnesses to her birth were Jacob Linn (age 30) and Joseph Stephan (age 38, the rural guard or sylvan guard of Riedseltz, i.e., someone who someone who guards the communal forest to prevent unauthorized lumber theft). The witnesses to the marriage of Peter Kolb and Theresa Buckenmeyer armers Peter Schmitt, 46, uncle bride; George Kolb, 55, uncle groom; Jacob Buckenmeyer, 38, brother bride; and Jacob Huebsch, 38, brother-in-law bride.
.............Theresa and her husband Peter Kolb immigrated to Sheldon, Wyoming County, New York in June/July 1846. They settled there with Theresa's brother Jacob and his family. Sheldon, New York was a farming community that was in the midst of becoming more established when the Kolb and Buckenmeyer families arrived in 1846. Other families from Riedseltz had previously settled in Sheldon. (The Hibsch family still has descendants in the Sheldon area; there are also Buckenmeyer descendants in the neighboring township of Bennington.)
.............There is no record of the family living in Sheldon after the 1850 census. In the 1860 census, Theresa Buckenmeyer Kolb is listed as living in the 9th ward of Milwaukee, Wisconsin with a real estate value of $100. She is listed as being age 41, wed, and born in France. Her son Peter Kolb is listed, age 16, laborer, born in France; her son Joseph Kolb is listed, age 12, in school, born in Wisconsin. Her son Lorenz Kolb is listed, age 8, in school, born in Wisconsin. And her daughter Catharina Kolb, age 7, in school, born in Wisconsin is listed. Her husband Peter Kolb the elder is absent from the listing. The ages for the children are not accurate nor is the location of the birth of Lorenz, who was born in France. By 1861, Peter Kolb (son of Theresa and my great-great-grandfather) was mustered in to the Civil War in Kentucky. It is unknown why he registered in Kentucky union since the family was living in Wisconsin. It is possible that his wife, Catherine, had ties to Kentucky and they moved there temporarily due to her connections.
--
............................................. 5 Jacques Kolb b: Feb. 3, 1839 in Riedseltz d: unknown
............................................. 5 Pierre Kolb b: Jan. 27, 1841 in Riedseltz d: April 20, 1904 in Milwaukee, Wisconsin
.................................................. + Catherine (unknown) b: June 3, 1847 in Bayern, Germany d: March 21, 1880 in Milwaukee, Wisconsin
.................................................. *2nd Wife of Pierre "Peter" Kolb:
.................................................. + Katharina Pecher b: Nov. 13, 1856 in Lesik, Bohemia d: June 11, 1948 in Milwaukee, Wisconsin
..................................................... [click here for additional information on this family line.]
............................................. 5 Therese Kolb b: April 22, 1843 in Riedseltz, France d: unknown
............................................. 5 Laurent Kolb b: August 14, 1845 in Riedseltz, France d: unknown
............................................. 5 Joseph Kolb b: January 1847 in Sheldon, Wyoming County, NY d: unknown
............................................. 5 Catherine Kolb b: March 14, 1849 in Sheldon, Wyoming County, NY d: unknown
................. 3 Jean-Jacques Buckenmeyer b: July 14, 1773 d: March 8, 1831
..................... + Marie-Eve Huebsch b: March 01, 1777 d: Jan. 27, 1858
............................... 4 Francoise Joseph Buckenmeyer b: Dec. 13, 1798 d: Aug. 3, 1825
................................... + Madeleine Brauner b: Feb 18, 1799 d: March 12, 1872 in Cheektowaga, NY
............................................. 5 Marie-Eve Buckenmeyer b: Feb. 27, 1821 in Riedseltz, France d: unknown
.................................................. + Jacob Eichenlaub b: Oct. 29, 1819 in Riedseltz, France d: unknown
............................................................ 6 Sebastien Eichenlaub b: Jan. 15, 1847 in Riedseltz d: April 21, 1882 in Longvic, France
...............................................................+ Anne Francoise Lanaud b: 1850 in Peintre, France d: unknown
........................................................................7 Marie Celestine Eichenlaub b: Nov. 23, 1881 in Auxonne, France d: 1969
.......................................................................... + Hippolyte Meriot b: 1880 in France d: 1956 in Mantes-la-Jolie
............................................................................. [contact Didier Ball or Jacques Perier for more on this line]
............................... 4 Marie-Eve Buckenmeyer b: June 12, 1801 d: in USA (emigrated 1835)
............................... 4 Johannes Jacques Buckenmeyer b: Feb. 12, 1804 d: in USA (emigrated 1835)
............................... 4 Francoise Buckenmeyer b: Sept. 29, 1809 d: in USA (emigrated 1836)
............................... 4 Marguerite Buckenmeyer b: July 16, 1812 d: unknown (emigrated after 1850)
................................... + Jean Kolb b. April 27, 1807 d: unknown
............................................. 5 Georges Kolb b: March 18, 1835 d: Oct. 18, 1848 in Riedseltz
............................................. 5 Elisabeth Kolb b: June 12, 1837 in Riedseltz d: unknown
............................................. 5 Elisabeth Kolb b: Dec. 2, 1838 in Riedseltz d: unknown
............................................. 5 Marie-Eve Kolb b: Dec. 4, 1841 in Riedseltz d: unknown
............................................. 5 Elisabeth Kolb b: July 4, 1844 in Riedseltz d: unknown
............................................. 5 Francoise Antoine Kolb b: March 28, 1847 in Riedseltz d: unknown
............................................. 5 Barbara Kolb b: Dec. 13, 1849 in Riedseltz d: Feb. 12, 1850
............................................. 5 Francoise Joseph Kolb b: May 14, 1851 in Riedseltz d: unknown
............................... 4 Catherine Buckenmeyer b: May 13, 1815 d: July 30, 1815
............................... 4 Georg Michael Buckenmeyer b: unknown d: in USA (emigrated 1835)




Back to My Family Genealogy